OUR PURPOSE
Planet Price is a "for influence" business.
Our team is on a mission to help large organisations tread lightly on the Planet by reducing the environmental and social impact of their supply chain and operations. Sustainable procurement is one the most powerful levers for change with up to 80% of impacts resulting from supply chains. But to influence change, procurement teams need a simple metric that can help them to balance economic, environmental and social considerations. This is the purpose of Planet Price: to help business transition to a more sustainable, circular future by calculating the real cost of everything.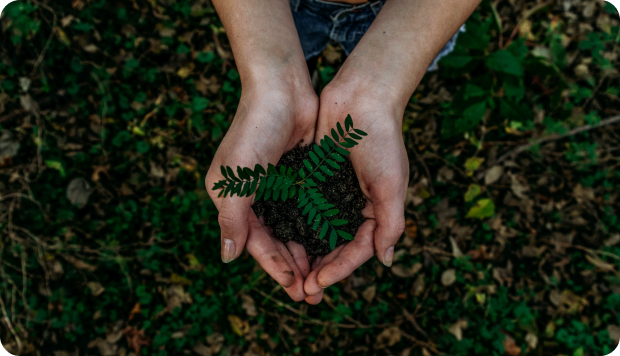 OUR STORY
Andy's story
I'm an engineer (and a card-carrying data nerd), so I hate the idea that a system is not in control. But when that system is our home planet - that's terrifying!! So I want to make the biggest contribution I possibly can in the fight to turn this around - before it's too late.
I've been lucky enough to travel the world and see some incredible places while helping the world's largest resource companies optimise their supply chain operations. I've seen first-hand the economic benefits that these companies provide, but also the impact that they have on the environment and society.
More recently, I've had the opportunity to go deep on the sustainability problem and learn from some amazing individuals. What I've come to realise is that our model for business success is flawed. We have an over simplistic "loss function" that doesn't place enough value on the things that we truly care about as human beings.
My hope is that Planet Price can be a concept, and a technology, that influences, inspires and empowers good people in large organisations to think a little differently and make wiser business decisions. Our mission is to use data and AI to give People and Planet a fighting chance against Profit. I hope you'll join us on this journey!
Mike's story
"The world is dying, Dad" the words of my 6-year-old daughter that set me on this Planet Price journey.
It's been so evident for such a long time - life as we know it is not sustainable. My daughter made it so undeniably true; if she can see it, why can't everyone else? At this very moment, I realised I needed to do more!
I can do more. I've been helping enterprise organizations in all corners of the world implement new technology and drive change in their operations for over 15 years. Now, I see an opportunity to influence those organizations to implement and drive meaningful change that benefits them, the planet and our society.
I genuinely believe that Planet Price is an opportunity to do more than provide tools that help businesses make smarter decisions - It's a catalyst for change and a mission to change how people and companies think - It's a symbol that I hope will create the same "aha!" moment for many others that my daughter gave me.
Steve's story
Industry continues its inexorable march forward, seemingly powered by its own inertia. But we now know the structures and practices put in place decades ago are having a detrimental impact on people and the planet. As an avid outdoorsman with a passion for hiking, biking, fishing and camping, I'm keenly aware of what's at stake.
The waste produced from our supply chains is wreaking havoc on our rivers, streams, and lakes. It dead ends in our oceans and landfills, instead of making its way back into a Circular system. Greenhouse gases endanger our atmosphere, while smog makes toxic the very air we breathe.
It's all no longer sustainable, and in this era of Industry 4.0 we need to reimagine how we procure, transport and reuse products across our supply chains. We need a greater ability to quantify and analyze the impact on the planet, or we'll never be able to effect positive change. We need to better understand the true cost of products and services, not just the price we pay.
This is the mission of Planet Price… and the reason I'm so excited to play a role in this important initiative.
Debbie's story
I've always been insatiably curious and must have driven my family crazy with my millions of "why" questions growing up. As I became more concerned about not just environmental issues, but other social problems driven by offshoring jobs to far-flung places I became interested in how humans make decisions. This led me to behavioral economics and systems thinking (my other passions besides building a circular economy) and one of the key elements in making decisions is information feedback loops. Our current economic system and pricing mechanisms largely ignore the negative impacts of our extraction, manufacturing, consumption and disposal of the goods we consume every day. That is a very big gap in one of our most important feedback loops and we've all seen the consequences of that.
I came across the Planet Price team when I was trying to address a Scope 3 emissions conundrum, I was frustrated at how difficult it was to get a handle on these emissions and that a lot of the numbers were fudged or complete guestimates. When I saw my first demo of the platform, not only did it do Scope 3 very well, it did the other planetary boundaries that I was also deeply concerned about. So, my organization became one of the early beta testers to refine and grow the platform's capability.
I saw how a tool like this could close some of the gaps in our information feedback loops and therefore be a powerful lever for changing a system that was becoming further and further unstable. If we only manage what we measure then we need to make sure we're measuring the right things and I'm super excited to be part of a team doing work worth doing.
The Planet Price Team
Lochlan
Artificial Intelligence
Credits
Special thanks to all the individuals around the world who have contributed to the development of Planet Price
Masfiqur
Quality Assurance
OUR PARTNERS
Planet Price is ably supported by our partners.
Our partners provide support with software development, environmental impact databases, LCA data, and research.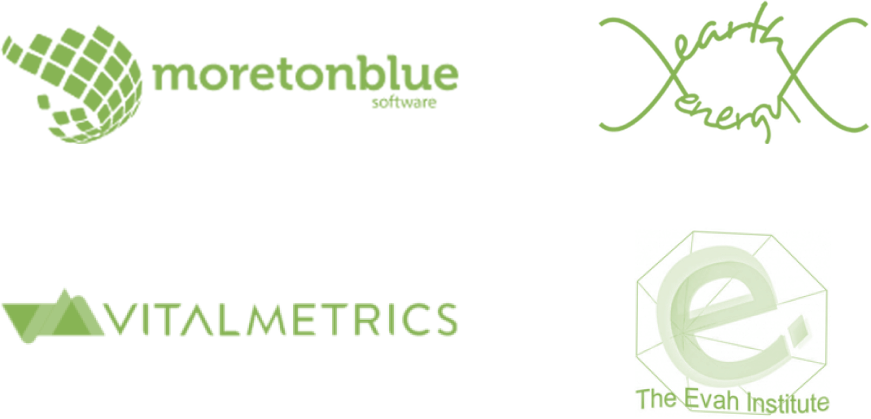 Want to dive deeper?
Interested in the Planet Price concept or integrating to the algorithm?
We are always on the look out for kindred spirits for collaboration and learning. Please reach out to chat! Contact us with your specific enquiry.
Alternatively, have a look around! We have specific pages about our cloud-based platform and the methodology behind it.