Planet Price

Sustainable
Procurement Analytics Platform
The Planet Price Sustainable Procurement Analytics Platform allows sustainability and procurement teams to quickly and easily explore the environmental and social impacts of their supply chain across a wide variety of measures.
The Planet Price Solution
Leveraging proprietary AI-based algorithms and commercial-grade data, the all-in-one Planet Price Platform provides everything you need to perform a top-down and bottom-up analysis of your supply chain, then quantify the impact your procurement decisions have on the planet.
Planet Price Platform Benefits
The Platform quickly and easily imports data from your corporate procurement system, then calculates and tracks your organization's total Planet Price across a variety of dimensions.
Multi-region data
149 Countries
400 Industries
Beyond CO2
Scope 3 CO2 + 9
other impacts
Heat Maps
Explore your spend with Supplier & Category drill-down
Product Analysis
Rapid LCAs
EPD Libraries
We go far beyond Greenhouse Gas emissions
Measure your impact on other planetary boundaries, too – including land, water, smog, acid rain, ozone depletion, eutrophication, human health and ecotoxicity.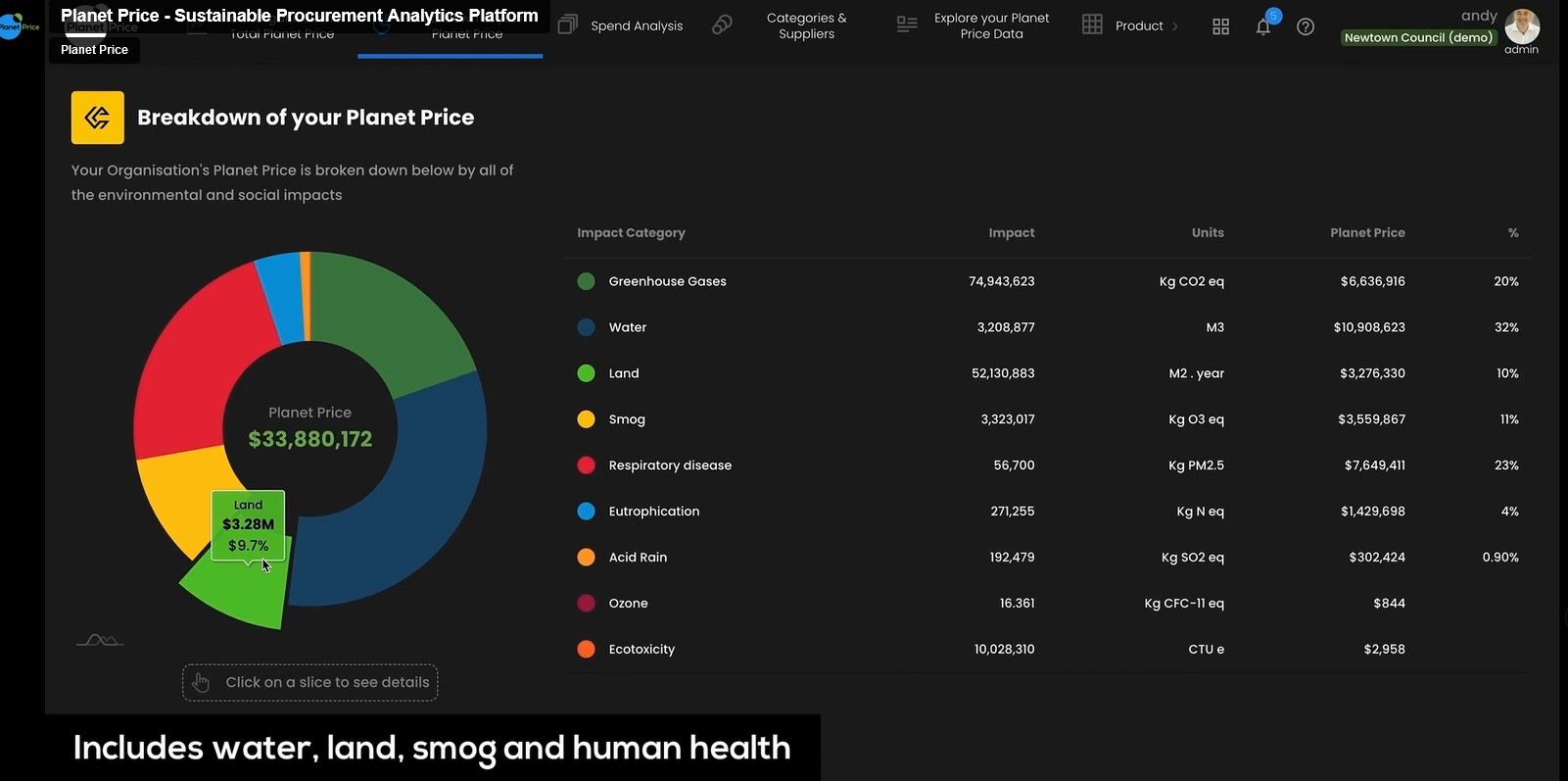 Analyze the impact of your procurement spend
Powerful visualizations allow you to analyze the impact of your procurement spend across multiple dimensions, and identify opportunities for reducing impact through sustainable sourcing projects.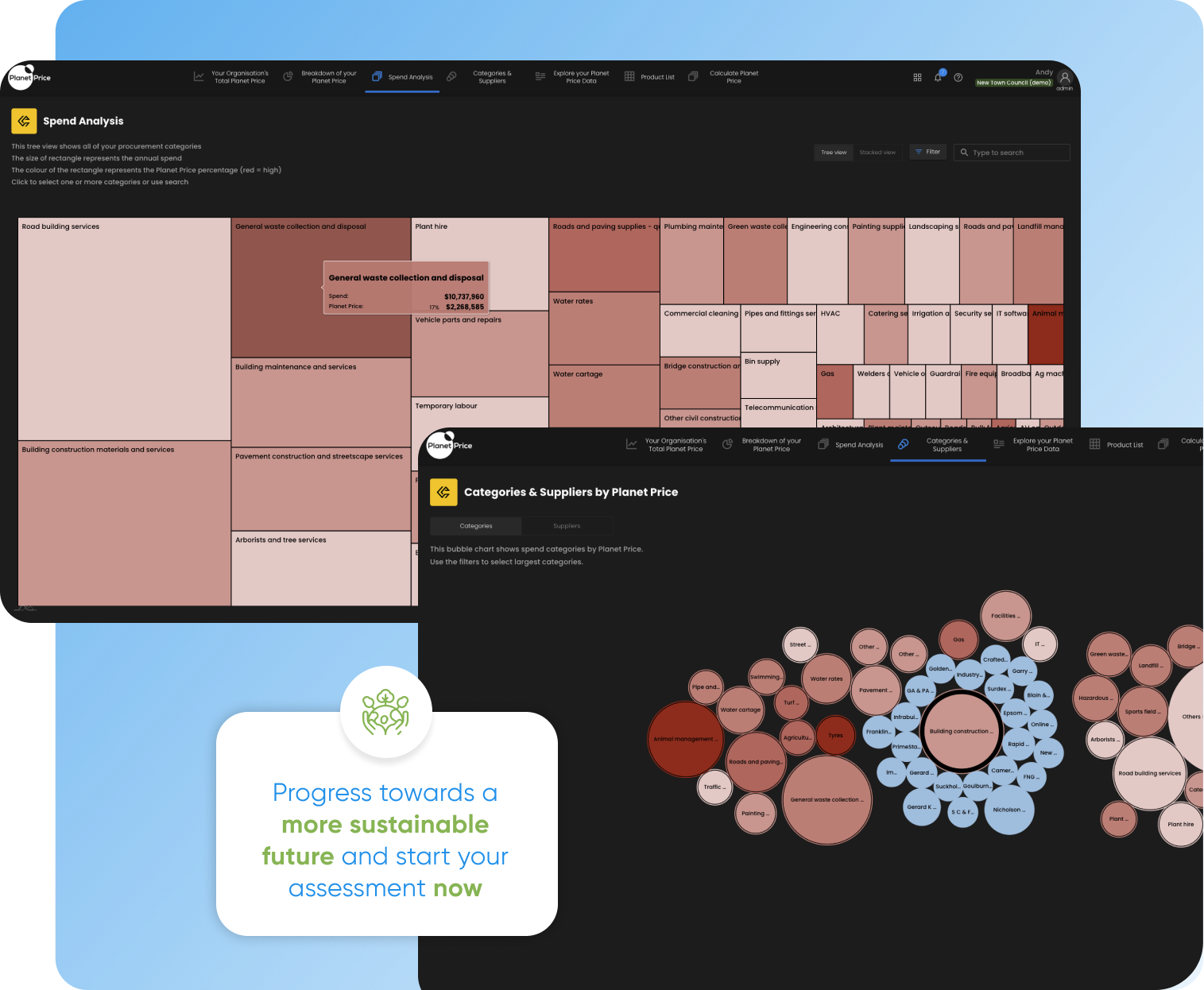 Key Platform Features
The Planet Price platform includes a powerful product calculator that helps you make more sustainable procurement decisions and assess opportunities for Circular approaches. Planet Price is built using the latest technologies to maximize performance, usability and data security.
The Planet Price Calculator
View the 2-minute video for a brief overview on the Planet Price Product calculator.
AI Driven
Automatic data mapping
Designed for ease of use
Simple and elegant visulizations
Cloud-native
Built on the latest technologies
Commericial-grade data
Market leading impact data sets
Ready to Explore More of the Power of the Planet Price Platform?
Request a demo or sign-up for a Tread Lightly Assessment